Welcome to Bowe Travel. Thank you for visiting our new website.
If you have any questions in relation to the holidays listed on the website, or if there is something in particular that you are looking for, not listed on the website, please call us on 0504 22200 and our dedicated team of travel consultants will put together an itinerary for you.
We were orginally formed in 1902 and have been serving the Irish Public ever since. Michael Bowe Director is the 4th generation in the business. Here at Bowe Travel our focus is on customer service and we are committed to finding you the best value holidays. Our team of travel consultants have extensive knowledge and bring their experience to you. We are fully bonded and government licenced.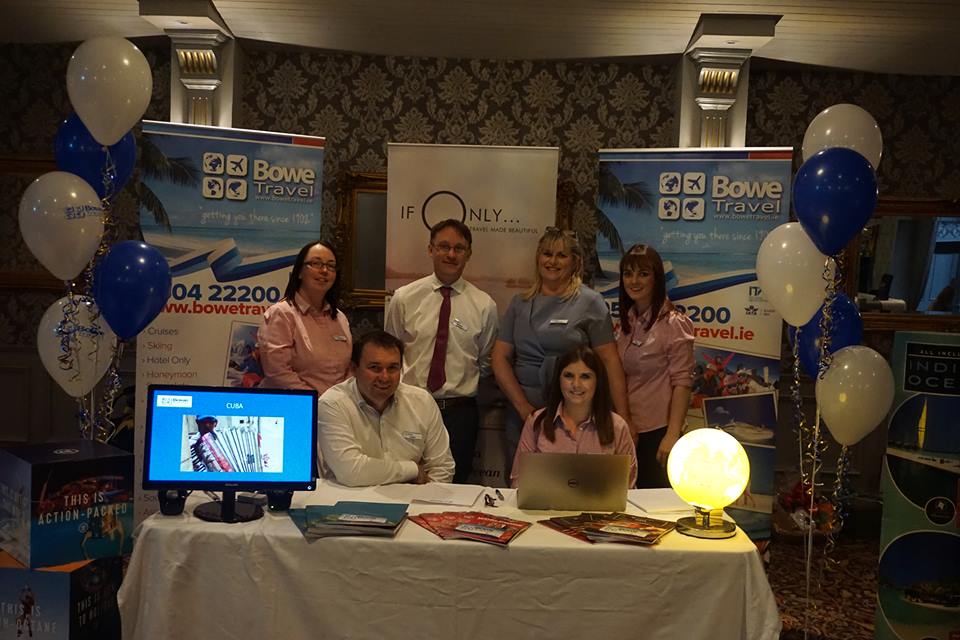 We specialise in
Honeymoon
Cruise Holidays
Disneyland Trips
Long Haul Holidays
Family Camping Holidays
Summer & Winter Sun Destinations
Ski Holidays
Legoland
Theme Park Holidays
Luxury Holidays
Sports Packages
Escorted Tours
Lapland
City Breaks
Escorted Tours
USA
List of Awards
Travel Agent of the Year 2018
Best Agent Website 2018
Awarded one of TTG's Top 50 Agents in Ireland & UK 2018
Awarded one of TTG's Top 50 Agents in Ireland & UK 2017
Travel Agent of the Year 2016
Long Haul Agent of the Year 2016
Travel Agent of the Year 2015
Irish Ferries Travel Agent of the Year 2013
Opening Hours:
Monday - Friday 9.15am - 6.00pm
Saturday 10.00am - 1.00pm & 2.00pm -4.00pm
Bank Holiday Hours will differ